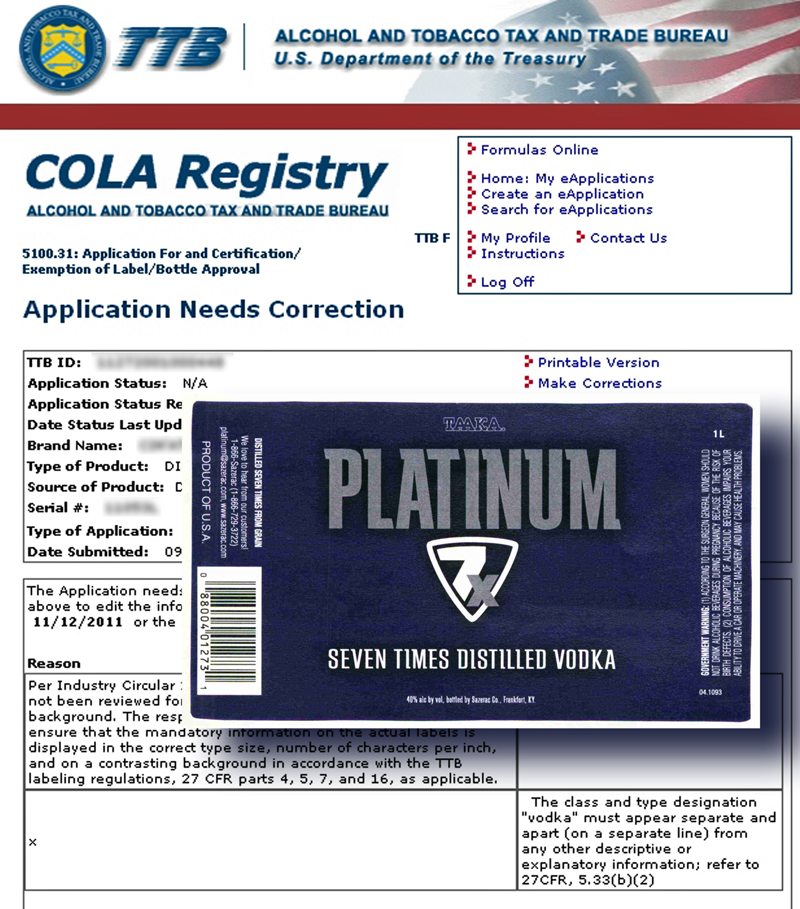 In the above example, it is not sufficient to have VODKA on the front label. Or, the right size. In addition, it needs to be "separate and apart" from other matter. TTB has gotten more strict about this over the years. The above rejection is from a few days ago. The vodka label is from many years ago, to show the movement in the policy, or the enforcement of the policy.
TTB is quite concerned about word placement and proximity. For example, "absinthe" must appear next to other words, as here. Vodka may not, as above. It is important to understand the various proximity rules, because they can lead to unpleasant surprises, and because they extend from spirits to beer and wine. It is probably not okay to bury the word "chardonnay" amidst a sentence singing its praises. It is probably not okay, in most instances, to affix several words before and after BEER.
The rule can be difficult because it's not always clear how much separation is required (A few spaces? A few line breaks?). It's not always clear why some terms get treated differently (such as "Silver Rum" or "Cream Liqueur"). It is easy enough to add an extra class/type statement to the front label, to avoid any difficulties (such as adding VODKA to the above label, on its own line) — but only if you know the rule early enough.