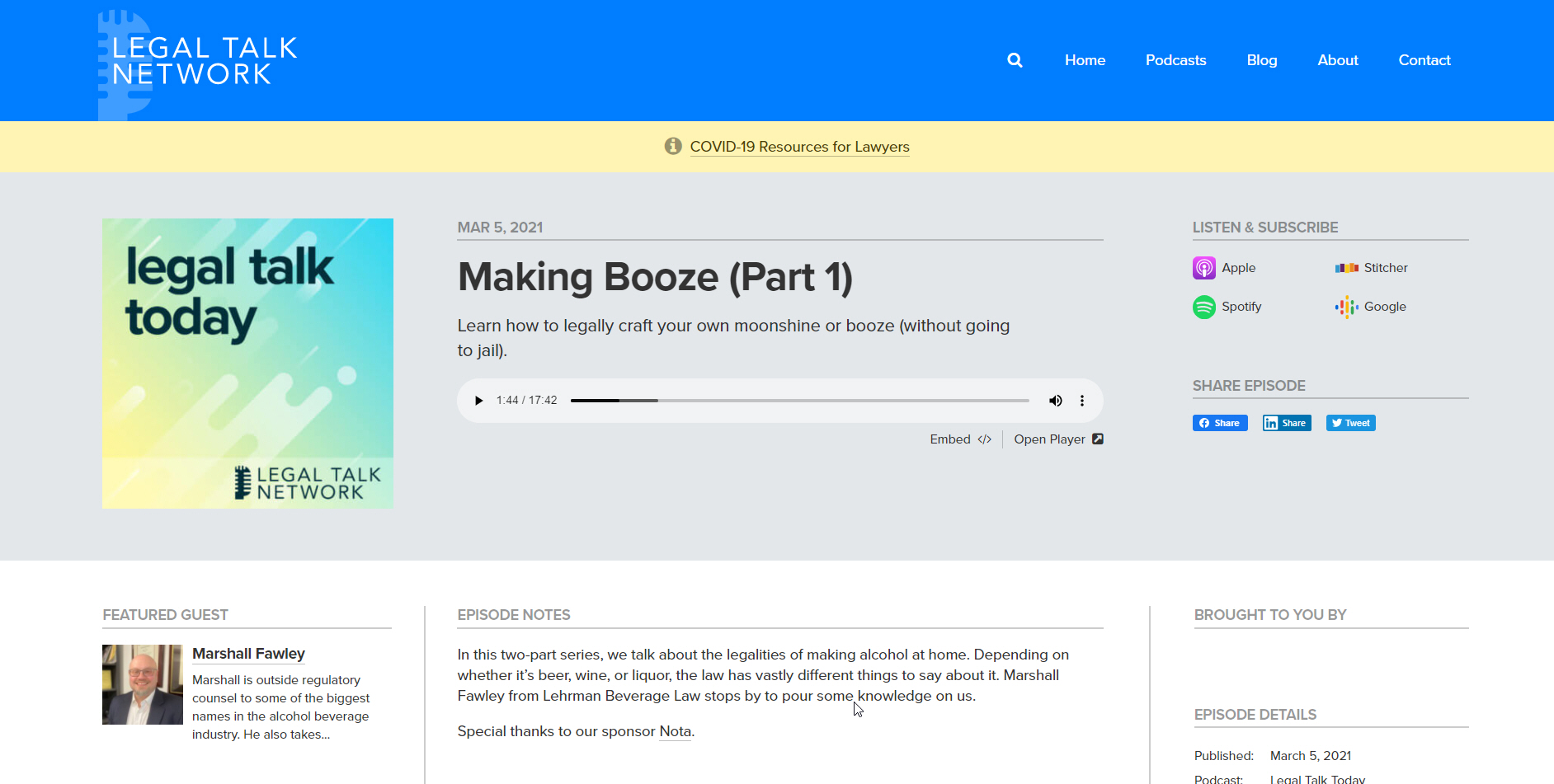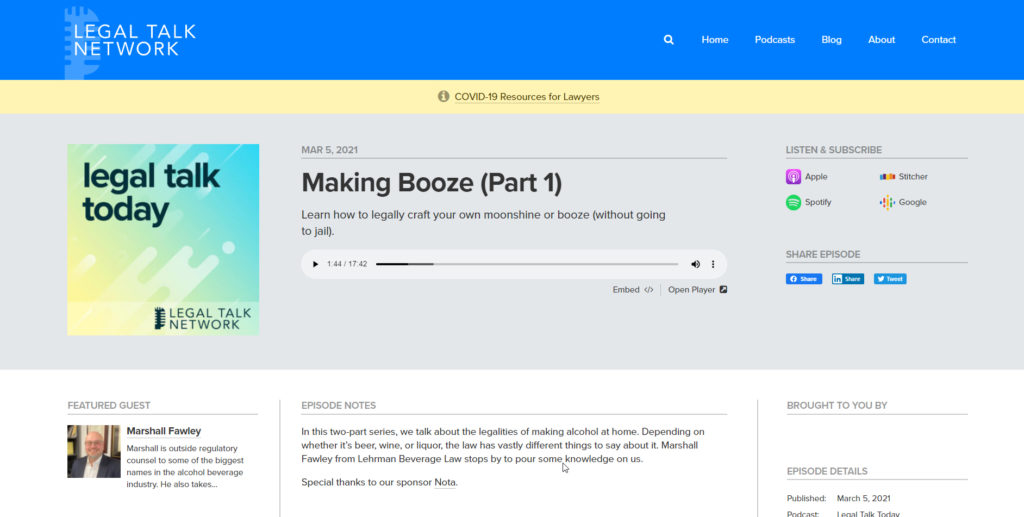 In case you missed it, amidst the hoopla about vaccines and the Springsteen-Obama podcasts, make sure you know about Marshall Fawley's podcast with The Legal Talk Network. Marshall covered a wide variety of spirits law issues as follows.
Making Booze (Part 1) came out March 5, 2021 and is here
Making Booze (Part 2) came out March 8, 2021 and is here
Marshall covers (in order):  excise taxes, early US history, the Constitution, Al Capone, the FAA Act, labels, stills, home production, TTB, moonshine, plant security, distillation, denatured alcohol, licensing, Moonshine University and other topics. I have it on good authority that Bruce and Barack barely scratched the surface on any of these crucial topics.
The podcast Legal Talk Today is produced by The Legal Talk Network, which is "The premier provider of podcasts for attorneys and legal professionals. Over 15 shows on varied topics highlight important issues, current events, technology and the future of law. Legal Talk Network's shows are hosted by leading industry professionals and feature high profile guests." As of this writing, the Springsteen podcast had a few more downloads, but we will keep checking back to see if Marshall is gaining on those other skilled communicators.