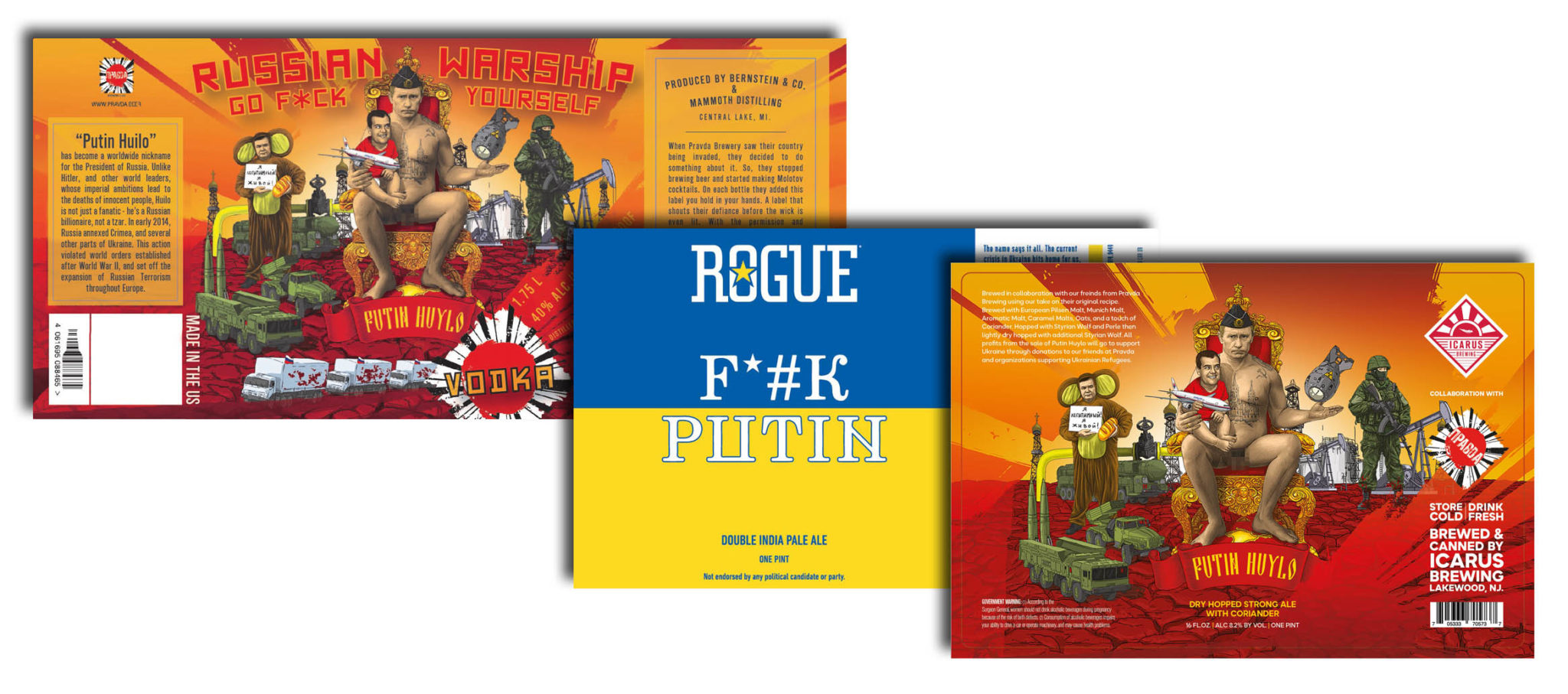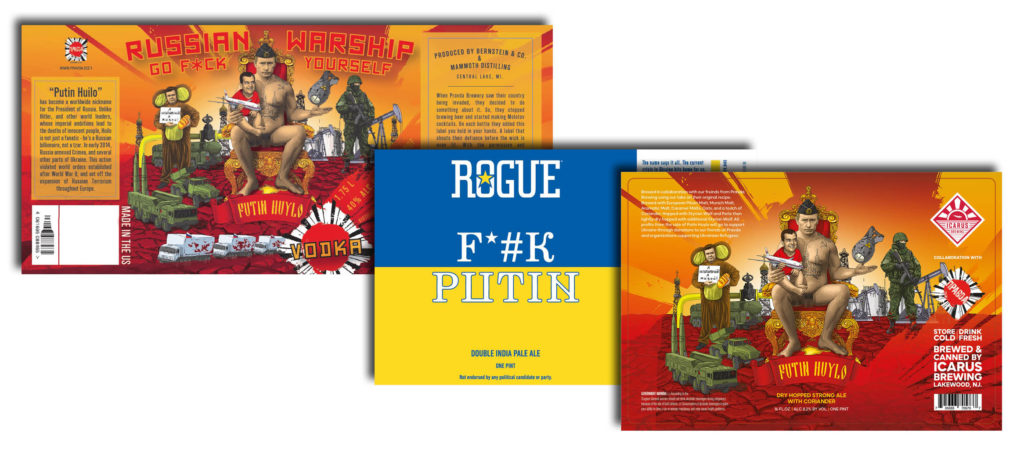 Unlike in the case of say Justice Kavanaugh, it not clear that Putin likes beer. But it's increasingly clear that beer does not like Putin. We are still looking for the pro-Putin label that may have slipped through.
Two of the above labels seem to refer to Putin Huilo. Wiki says it means:
"Putin – khuylo!" (Russian: Пу́тин — хуйло́, IPA: [ˈputʲɪn xʊjˈlo]; Ukrainian: Пу́тін — хуйло́, IPA: [ˈput⁽ʲ⁾in xʊjˈlɔ]; commonly translated as "Putin is a dickhead")[1] is a Ukrainian, Belarusian and Russian slogan deriding Russian President Vladimir Putin. It originated in Ukraine in 2014 having grown from a football chant first performed by FC Metalist Kharkiv ultras and Shaktar Donetsk ultras in March 2014 on the onset of the Russo-Ukrainian War. The phrase has become a protest song and is very widespread throughout Ukraine among supporters of Ukrainian sovereignty and territorial integrity, and, more generally, those who opposed Vladimir Putin in both Russia and Ukraine.
In order, the above labels are:
Let us know if you see other good ones.