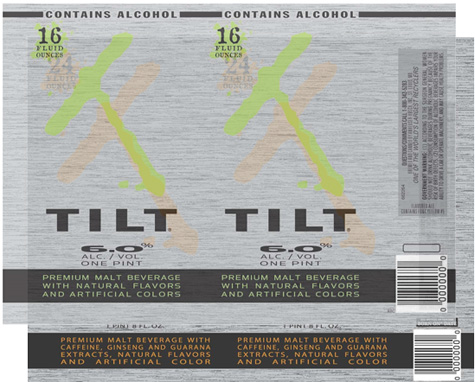 Here is the tale of two Tilts. One was approved in June of 2007, and the other was approved a bit over a year later. The lower, older (orange) one claims caffeine, ginseng and guarana as ingredients. The upper, newer (green) one claims none of these things. Why? Lyke 2 Drink and The Syracuse newspaper reports:
Anheuser-Busch Inc. will stop producing caffeinated alcohol beverages under an agreement reached with attorneys general in 11 states, including New York, said Attorney General Andrew Cuomo said today. … Under the agreement, Anheuser-Busch will reformulate its Tilt malt beverage and Bud Extra beer to remove caffeine and guarana, a caffeine-bearing berry, company officials said.
This change seems to be well under way.