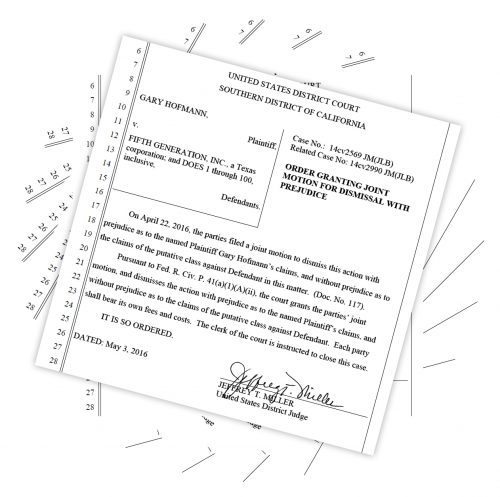 The main Tito's Handmade Vodka case has been dismissed, after 19 months of heated litigation. Details are not available so far.
The main case was Hofmann v. Fifth Dimension, Inc. (first filed in state court in September of 2014 then removed to federal court in San Diego a month later). A second and similar case, Cabrera v. Fifth Generation, Inc., also got dismissed on the same day.
On April 22, 2016, both sides in both cases filed joint motions to dismiss. On May 3, Judge Miller of the U.S. District Court for the Southern District of California issued an order in each case, granting the parties' joint motions.
At one point there were at least eight class action lawsuits against Tito's Vodka, scattered around the U.S., challenging the very prominent references to "Handmade," on the product's labeling and advertising. There are no signs of any label changes, and Google says this has not been in the press to date.