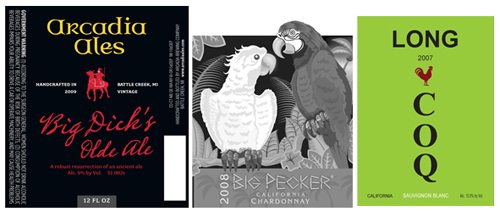 The time is drawing near, to wind down this series. I am sure there are a great many more examples, further to this theme. Perhaps the readers will point to a few more. All of the above have something in common, and it should be pretty obvious.
The first label is from Arcadia Brewing of Battle Creek, Michigan.
The second label is from Vaz Brothers of Lodi, California.
The third label is from Arcadian Winery of Lompoc, California.