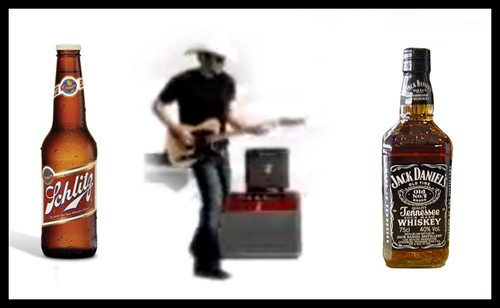 What do these three things have in common? All three are featured in Brad Paisley's song, "Alcohol." Of all the songs about alcohol beverages, this one is worth covering, because it mentions specific brands and deals directly with the interplay of alcohol and society. It also has witty lyrics. It would be even better for this blog if it dealt specifically with a legal topic, but perhaps that's asking too much of Mr. Paisley.
Here are the most pertinent lyrics:
Well I've been know to cause a few breakups
And I've been known to cause a few births
I can make you new friends
Or get you fired from work
And since the day I left Milwaukee
Lynchburg, Bordeaux France
Been making the bars
Lots of big money
And helping white people dance …
Alcohol. Alcohol
I got blamed at your wedding reception
For your best man's embarrassing speech
And also for those naked pictures of you at the beach
I've influenced kings and world leaders
I am medicine and I am poison
I can help you up or make you fall
The song does a good job of putting the good and bad in perspective.