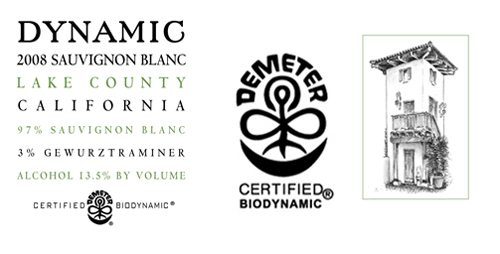 Biodynamic wines (such as above) are fairly popular. Fork & Bottle lists 521 Biodynamic wine producers around the world. Demeter owns the "registered certification marks" associated with this term and describes it as follows:
Critical to the BIODYNAMIC® method of farming is Goethean observation of nature and the application of such view to a farming system. Observation in this manner embraces nature as an interconnected whole, a totality, an organism endowed with archetypal rhythm.
It involves manure, skulls and deer bladders. Wineanorak describes these steps:
Cow manure fermented in a cow horn, which is then buried and over-winters in the soil. … Flower heads of yarrow fermented in a stag's bladder. … Oak bark fermented in the skull of a domestic animal. … Flower heads of dandelion fermented in cow mesentery.
The Zinquisition is skeptical about the benefits, and Vinography describes it as: "a maddening, paradoxical mixture of scientifically sound farming practices and utterly ridiculous new-age mysticism."
A long, detailed article in the San Francisco News sums it up this way, quoting Peter Cargasacchi of Cargasacchi Vineyards:
"A lot of these guys have MBAs and science degrees, and they're out there using Biodynamics as their marketing program. Well, shame on them." Ted Hall of organic Long Meadow Ranch in Rutherford adds, "It's important that people understand that organic farming is a sophisticated, science-based approach not based on a belief system. … [Biodynamics] is a fad, because it is not based on substance. It will not persist over a long period." … And yet many of the world's most influential wine writers, including Robert Parker and Jancis Robinson, have become enthusiastic supporters of Biodynamics. Its self-proclaimed position as the "Rolls-Royce of organics" has allowed winesellers to win over overtly environmental shoppers, while Biodynamicists' claim to craft the world's most distinctive wines has ensnared connoisseurs.
So far as we can tell, TTB has its hands full with organic, meritage and allergens, and has not set forth a policy on Biodynamics to date.