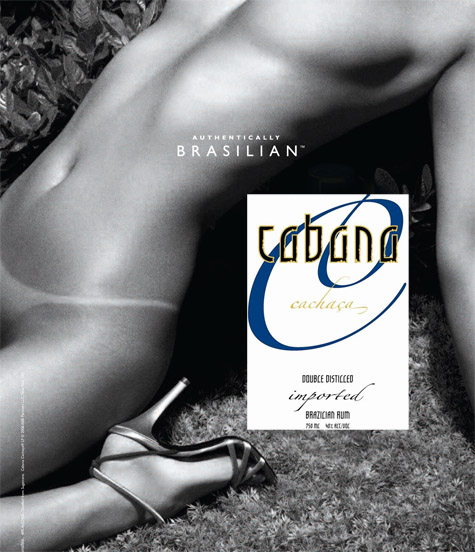 Camper English wrote a great post about Cachaca, at Alcademics a while back. But he showed only small pieces of the label, leaving some room for us to come in with the labels and approvals. Alcademics said:
Of all the competitions between all the spirits brands, there is no more heated battle than the one for dominance of the cachaca market. Cachaca, Brazilian rum made from sugar cane (instead of molasses) is the ingredient in the Caipirinha … there are thousands of cachacas in Brazil, and most Americans don't know what cachaca is.
He points out the leading brands, at this point, are Sagatiba, Cabana and Leblon. The Cabana label and its racy ad is above. We hesitate to categorize these products as rum, because the cachaca producers tend to insist it is not rum. But for now, TTB classifies it as rum, and requires "rum" on the label, as on each label here.