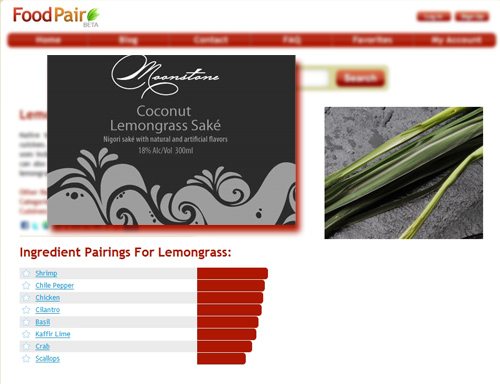 Just as the name suggests, lemongrass is a grass with a citrus flavor. It would appear to be well suited for flavoring beverages, and not just shrimp and scallops.
Loft makes an organic lemongrass liqueur, in Portland, Oregon. Magic Hat makes Circus Boy beer brewed with lemongrass, in South Burlington, Vermont. SakeOne makes Moonstone Coconut-Lemongrass Saké, in Forest Grove, Oregon.
FoodPair explains that:
lemongrass is an aromatic herb used in Southeast Asian cuisines. Because of its pungent flavor, it is used in small amounts. Common uses include soups and curries. The ingredient is most often used fresh, but can also be dried and used in powder form. Another popular popular use of lemongrass is in teas.