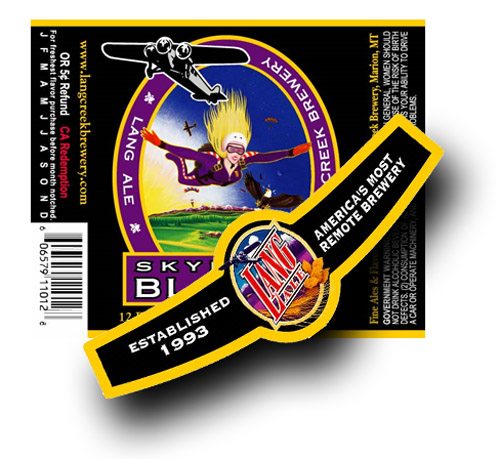 Lang Creek Brewery bills billed itself as "America's Most Remote Brewery" and is was 500 miles east of Seattle, in Marion, Montana.
Perhaps it was too remote. Sadly, it closed a few months ago. The above is one of the last of about 12 approvals over just five months (for the most recent owner of the brewery). It's a tough business and I suppose it's even tougher when things like supplies and repairs and visitors are a few hours away. New West explains why the brewery could not carry on, complete with good photos. In the article, Lang's marketing director confirms:
"The idea was great, the location was awesome — it's such a gorgeous piece of property. … But business-wise it's just hard to make a living when you don't have consumers all around you."
Was it really America's most remote brewery? By what measure? What's the most remote brewery now?