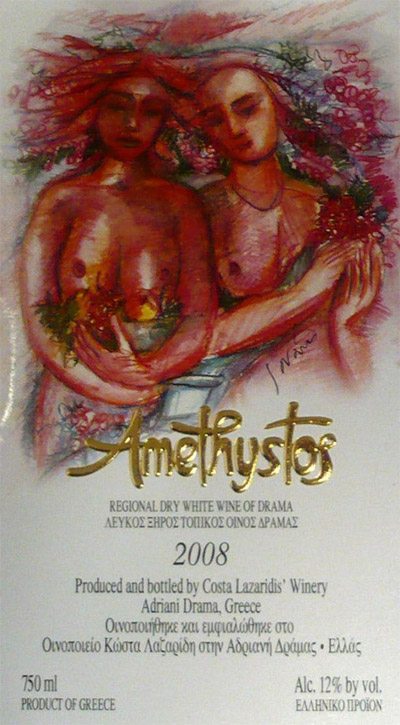 Here it is, in all its glory, at long last. TTB's "areola" policy.
From time to time, depending on the circumstances, TTB will say these particular body parts are "obscene" or "indecent" and must be covered. Here is a recent example of such a rejection. It says "Please cover the areolas on the woman." And these, by way of another example, are certainly well covered.
The label above is Amethystos dry white wine, from the Drama region of Greece.