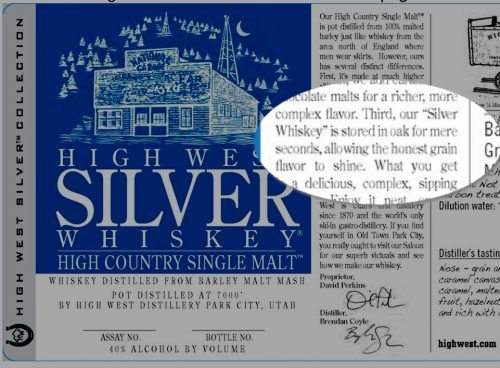 The whiskey rules are pretty strict when it comes to straight whiskey. It has to be aged two years or more, in oak. But for many other types of whiskey, the rules have gotten pretty lax, and it seems like it only has to be aged but a moment.
Where you have a whiskey not designated as straight, it's ok to age it let's say one month, but the regulations require an age statement, any time the total age is less than four years. Here are a few examples of such age statements, roughly from shortest to not so short.
In many cases, the age statement is fairly small, on the back, mixed with other text, or some combination thereof. If you prefer whiskey aged more than "a very short time" — you may need to keep your eyes peeled, or just look for straight whiskey. Let us know if you see other good examples.
The full regulation is here and a key excerpt is in the image below.


Finally, TTB has a helpful FAQ here. It tends to say this sort of thing is no longer ok. Not ok because it tends to overstate the age (AGED LESS THAN TWO YEARS). It is hard to know whether it's aged 12 seconds, 1.99 years, or — 0.00000038052 years.