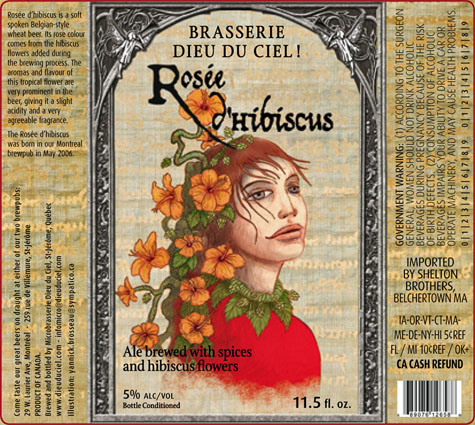 To round out a week of flowers, here we have an ale made with hibiscus flowers, a wine made with lilac flowers, and an ale made with jasmine flowers. Rosee d'Hibiscus, above, is made in a Montreal, Canada brewpub. It is a wheat beer and its "rose colour comes from the hibiscus flowers added during the brewing process. The aromas and flavour of this tropical flower are very prominent …"
The lilac flower wine is made by Maple River Winery in Casselton, ND.
The ale brewed with jasmine flowers is made by New Belgium Brewing Company of Fort Collins, CO. It goes by the name Avatar Jasmine IPA.