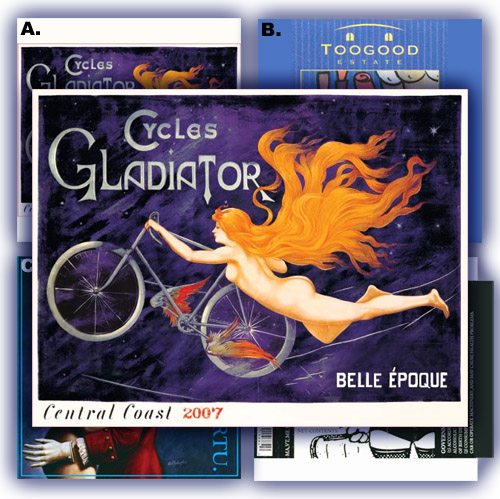 It's been a long time since any single wine label got as much press as the one above. We don't want to rehash the Cycles Gladiator story yet one more time; it is well told here for example. Instead, we are curious about the lines dividing art, free speech and obscenity. TTB is regularly called upon to judge these matters. Today, it's your turn to judge. Please take a peek (if you dare) and report your opinion in the poll below. A quick view of all four labels is here (this is the fastest and easiest view, for the poll).
[polldaddy poll="2111484″]
Another view, showing the full label approval for each product, is below.
Go ahead and vote in the poll or comment or both.