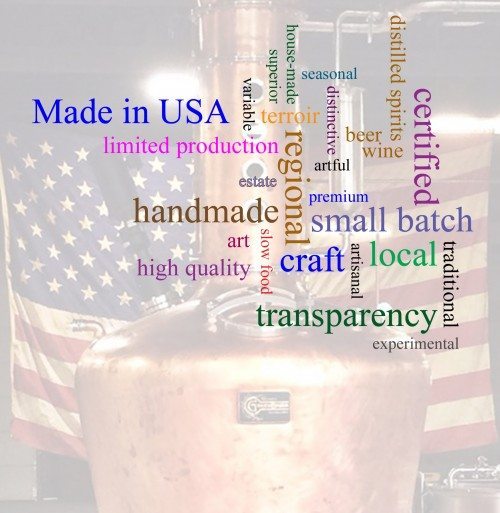 It took me a long time (perhaps too long) to realize that — craft is (largely) about MADE IN USA. With an emphasis on made. And less emphasis on USA.
This dawned on me when looking at gleaming copper, at Vendome in Louisville, with welders crawling around on the concrete floor — making stuff. It has become rare to have any real connection to people making stuff nearby, and quite apparently, we have a craving to get back to our roots, much as we flock to the beach every summer. If you have any doubt, take a look at the copper porn, arrayed here.
In trying to get to the essence of what is craft — and distill it down — so far I have the above concepts. I added MADE IN USA to this list just today. Please comment away to let me know what the concept really means or should mean.