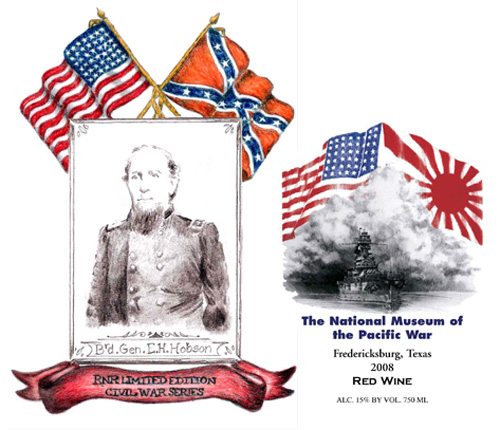 In many situations, TTB will not allow national flags, and especially not the US flag. The regulations support this. So the above labels seem to be noteworthy exceptions.
Maize Valley Winery's Redneck Red wine shows The American Flag on the main label, alongside The Confederate Flag.
In the second example, The American Flag appears with the Military Flag of Japan. The wine is made by D'Vine Wine of Fredricksburg, Texas. A notable instance where TTB did not allow the US flag is on this New Hampshire beer.