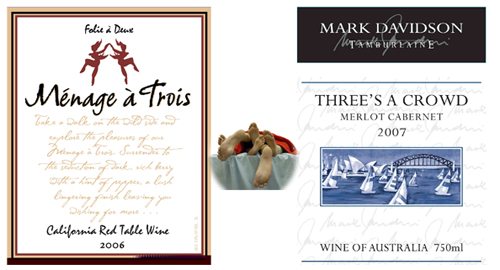 I hope it won't be necessary to explain the above, to any substantial extent. If we are doing this right, the above should largely speak for itself.
Both of the above are wines, but they have entirely different outlooks.
The Ménage à Trois wine, on the left, seems to approve situations involving more than four feet in the same bed. Eight thousand miles away, Three's A Crowd seems to disapprove of any such situations. It is beyond the scope of this blog to arbitrate this heated issue.