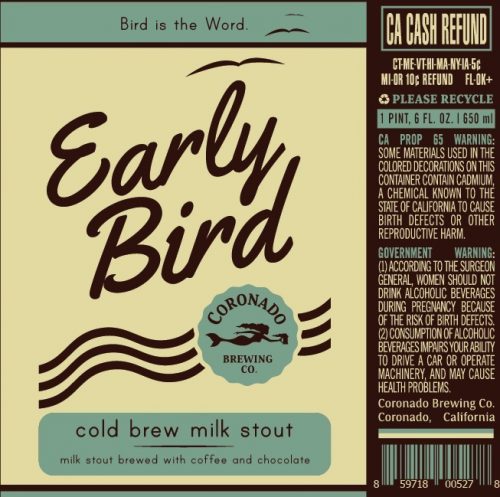 In the past, for a long time, TTB would say no warnings are allowed, but for those mandated by Congress:  "According to the Surgeon General…" (as to getting pregnant, driving and whatnot).
Slowly but surely, however, this principle is colliding with the pent-up penchant for warnings throughout society. The pregnant lady came calling about 10 years ago. Bacardi's 151 warning goes way back. There is even this spoof of the whole fondness for warnings.
In the latest iteration, these Prop. 65 warnings are starting to pop up. Off toward the upper right the approved label says:
CA PROP 65 WARNING:  SOME MATERIALS USED IN THE COLORED DECORATIONS ON THIS CONTAINER CONTAIN CADMIUM, A CHEMICAL KNOWN TO THE STATE OF CALIFORNIA TO CAUSE BIRTH DEFECTS OR REPRODUCTIVE HARM.
The label approval for this beer, along with a qualification about this extra warning, is here. It seems like labels of this sort started to pop up around 2012, and so far there at least 50 such approvals (referring to Prop. 65 and things like cadmium). Here is a second, albeit Stupid, example.