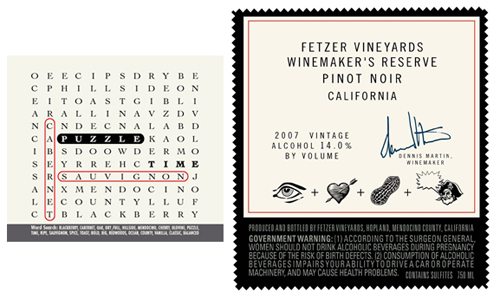 As lawyers, we would never condone playing games on wine labels. But here are two examples where TTB was okay with it.
On the left, Puzzle Time wine has a word search game.
On the right, the Fetzer label features a "rebus." That's right, a rebus. The approval describes a rebus as "a kind of word puzzle that uses pictures to represent words or parts of words." Can you read the rebus on this label? I don't want to spoil the fun here, but the answer can be found on the label approval.