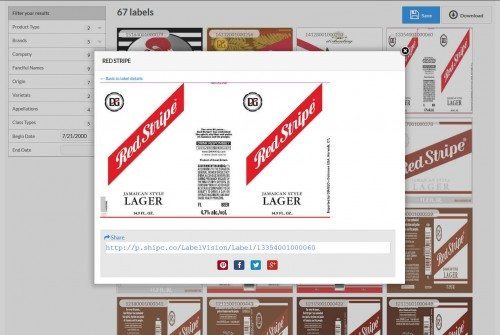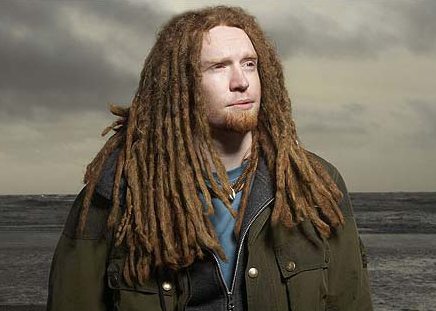 This morning I awakened to find yet another lawsuit about sketchy alcohol beverage labels. It sounds like Red Stripe is being sued for being a fake Jamaican, like the guy depicted off to the right. I am going to see if my colleagues John and Frank are around to liveblog this with me, this Friday morning.
John:  is the above label roughly representative?
Not really. This one is more representative because it shows Red Stripe made in Pennsylvania, instead of the above label showing a beer made in Great Britain. Most of the recent label approvals show made in the U.S. (not Jamaica or Great Britain).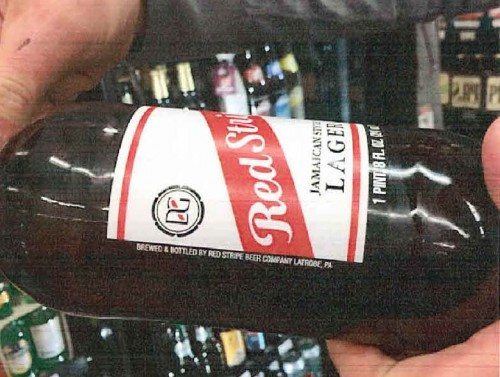 My initial view of the label is, this lawsuit may be one of the worst yet. The label seems to do an excellent job of saying, front, center, not small, not low contrast, that the product is JAMAICAN STYLE (not necessarily "Jamaican"). In point of fact, JAMAICAN STYLE tends to imply it's not Jamaican at all, at least in Battle Martin-land (he approved this label for TTB and famously maintained that, e.g., a "Spokane Style Beer" could not be made in Spokane). The label also mentions Product of Great Britain (or BREWED & BOTTLED BY RED STRIPE BEER COMPANY, LATROBE, PA), to fairly well disabuse any false notions.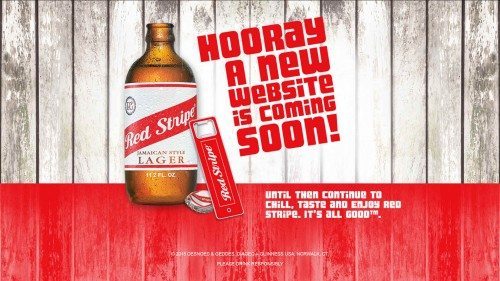 The web page (as of 9:50 am ET today, at left) does not look confusing, either (at least the first page).
Mike Volz (former bartender to the nearly rich, famous and cool):  as of last week, where did/do you think Red Stripe is made (or, what Jamaican beers do you like)?
When I worked at a college bar in Fairfax, Red Stripe was very popular. All day, they would come in and ask for "the Jamaican one." We sold a ton of Red Stripe.
The class action lawsuit against Diageo, filed in federal court in San Diego, preposterously claims:
This is a class action on behalf of consumers of Red Stripe® beer who have been deceived that Red Stripe, a historically Jamaican beer, is manufactured in and imported from Jamaica to the United States. Defendants have committed unfair and deceptive practices and have been unjustly enriched by marketing and selling beer in a way that misleads consumers into believing that Red Stripe is still imported from Jamaica. In particular, Red Stripe's packaging claims that it is a "Jamaican Style Lager," that contains "The Taste of Jamaica," and the packaging contains the distinctive logo of Desnoes and Geddes Limited ("D&G"), a Jamaican brewery. In addition, on Red Stripe bottles, Defendants write that "For Over 80 years… Red Stripe® has embodied the spirit, rhythm and pulse of Jamaica and its people." Further, Red Stripe is sold at substantially higher prices than those of domestic beer, despite the fact that the beer is brewed in the United States with domestic ingredients.
I wonder if anyone, or anyone other than the guy at upper right, is truly deceived or truly deceiving anyone.