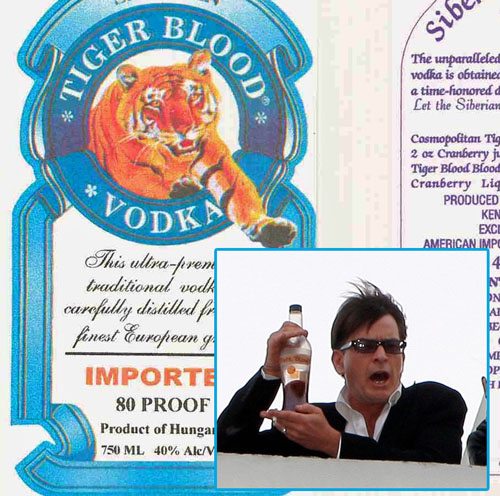 This, quite apparently, is what Charlie Sheen has been drinking. It is Tiger Blood Vodka, made in Hungary. No word on whether it's the source of the Adonis DNA. The evidence is here.
Fox says the real Tiger Blood is something along the lines of mangosteen — a fruit we covered about a year ago.
Editor's Note:  nothing in this post should be regarded as curative, therapeutic, advisable or serious.