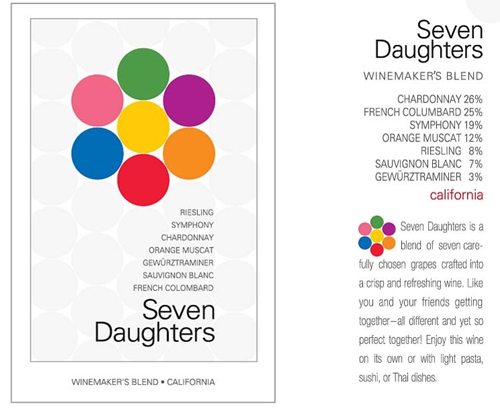 What could be better than seven daughters? Would eight be better?
Here is Seven Daughters wine. It is made with — you guessed it — seven varietals of wine. Is this better than one or a few great varietals? Would 12 be better still? We wonder if this is a good idea for making superior wine, a good idea for marketing, both, or neither.
We haven't tasted the wine, but we do think this makes for a good, clean logo and a good theme. The website is about as pretty as the second prettiest daughter. This wine is bottled by Monterey Wine Co. of King City, California and seems to be marketed by Terlato Wine Group.