LabelVision shows about 71 Rock & Rye products approved over the last 17 years. These three really stand out, as bold designs.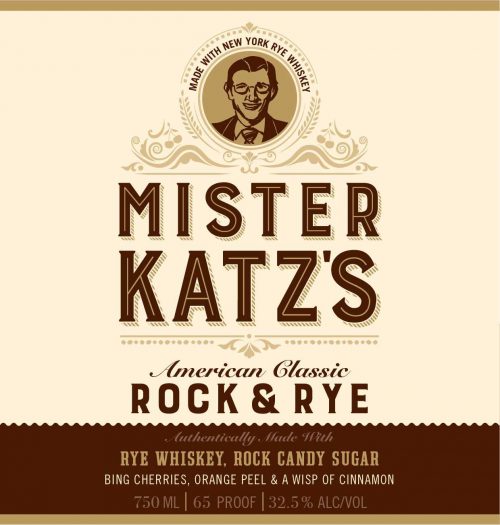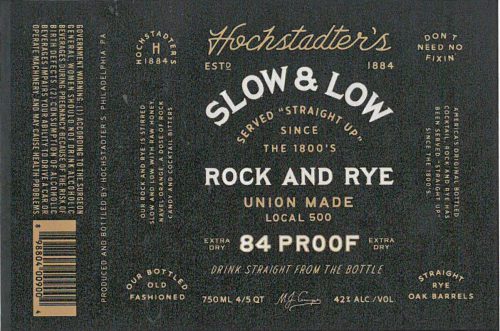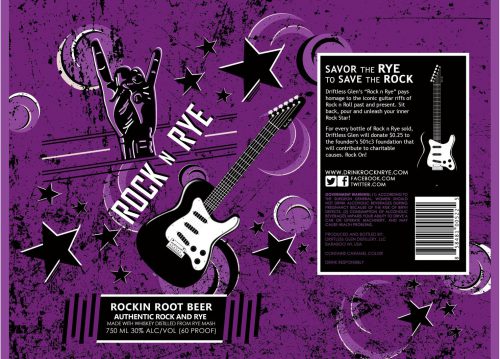 The first is Mister Katz's, from NY Distilling, of Brooklyn.  The second is Hochstadter's Slow & Low, from Jacquin, of Philadelphia. The third is from Driftless Glen, of Wisconsin.
TTB prefers Rock & Ryes made precisely this way as per 27 CFR 5.22:
(3) "Rock and rye", "rock and bourbon", "rock and brandy", "rock and rum" are liqueurs, bottled at not less than 48° proof, in which, in the case of rock and rye and rock and bourbon, not less than 51 percent, on a proof gallon basis, of the distilled spirits used are, respectively, rye or bourbon whisky, straight rye or straight bourbon whisky, or whisky distilled from a rye or bourbon mash, and, in the case of rock and brandy and rock and rum, the distilled spirits used are all grape brandy or rum, respectively; containing rock candy or sugar syrup, with or without the addition of fruit, fruit juices, or other natural flavoring materials, and possessing, respectively, a predominant characteristic rye, bourbon, brandy, or rum flavor derived from the distilled spirits used. Wine, if used, must be within the 21⁄2 percent limitation provided in §5.23 for harmless coloring, flavoring, and blending materials.
Bearing in mind these constraints, Hochstadter's cute little can, and the above imagery, let us know which one looks best.