It looks like moonshine.
But it's not spirits. It's not even beer or wine, and yet it is 28 proof.
I stumbled on Great America "Carolina Clear" at a gas station in Bardstown, Kentucky, of all places. It was just a couple miles from Jim Beam and Four Roses. I would have assumed the heart of Bourbon Country is roughly the last place for a product such as this to thrive. And yet, the guy loitering and smoking out front advised it is an excellent product and will get one messed up almost as good as the illegal stuff. The display had about 40 jars of the product, in various flavors, a couple days ago. When I went back today, only one jar was left.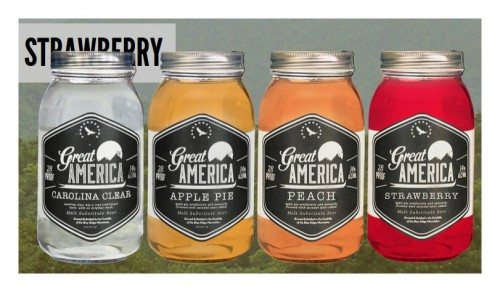 And so, if it's not beer, wine or spirits — what could it possibly be? It took me a few minutes, and a return trip, to sort it out, because this is indeed an unusual product.
The front label describes it as Carolina Clear, Malt Specialty. There is no mention of beer, and there is no TTB label approval, because the product apparently lacks the hops and malted barley required to fit within the U.S. definition of a "malt beverage."
The back label explains, in the FDA-style ingredient list, that the product only has three ingredients. I don't think anyone will be surprised, at least at this point, that those ingredients are not the ones elevated in the Reinheitsgebot (the German Beer Purity Law of 1487, allowing beer to be made with water, barley and hops only). The North Carolina-made "malt speci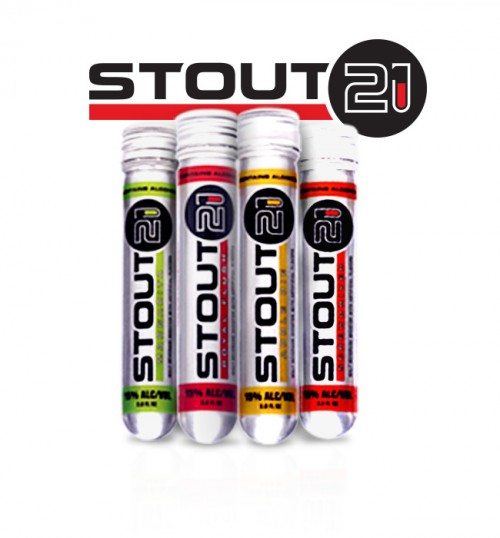 alty," selling for $5.99 a jar, is made only with high fructose corn syrup, distilled water, and sodium benzoate. It is tough to imagine an alcohol beverage that could be produced at lower cost.
The product can't fit within TTB's label rules for beer-type beverages due to the lack of hops and barley. It falls outside the spirits labeling rules due to the lack of distillation. It is harder to see why the product falls outside TTB's wine labeling rules, because it is like saké, at least in the sense that is also fermented from grain, and the federal government treats saké as wine, for labeling purposes. It is clear that Great America views the product as outside the TTB labeling rules because:
TTB would have required a label approval. I see one label approval for this company, but none that match this product.
TTB might have eventually said it looks too much like a spirits product, and might have required a clearer and more prominent statement of identity on the front label.
The product seems to do a decent job of complying with the FDA food labeling rules (as opposed to the somewhat different TTB labeling rules). The serving size, however, at 3 ounces, seems very small (and the 7.8 servings per container seems absurdly large). This Joose-brand flavored malt beverage has a similar net contents and alcohol content, and yet is sold in single-serve cans.
Notwithstanding these distinctions, the federal taxes and permit requirements would be the same for this product as compared to typical beer.
This product is put out by Stout Brewing Company and also comes in common moonshine flavors such as peach, apple pie, and strawberry. Stout also markets similar products in 3 ounce tubes (as in the image immediately above).