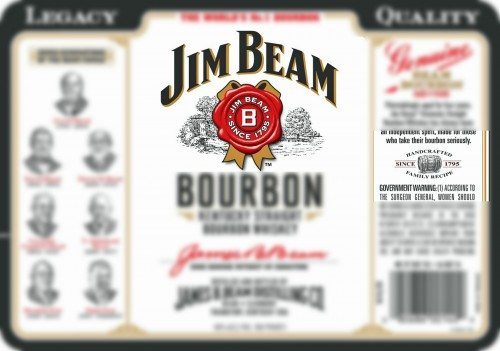 A federal judge in California dismissed a class action suit against Jim Beam on August 21, 2015. The suit—Welk v. Beam Suntory Import Co.—concerned whether Beam's use of the term "handcrafted" on its Bourbon labels is misleading to consumers. The court's holding—that it is not misleading—and the case's dismissal mark yet another win for Beam in a series of consumer fraud suits that have been brought against it (as well as a host of other alcohol producers) since 2014. Beam also did very well in this similar case, concerning Maker's Mark.
Welk began back in February 2015, when Plaintiff Scott Welk filed a class action complaint alleging that Beam's use of the term "handcrafted" on its Bourbon labels was misleading. According to Welk, "handcrafted" means "created by a hand process rather than by a machine." Welk argued that the "mechanized" and "automated" process that Beam uses to make its Bourbon could not fairly be characterized as "handcrafted."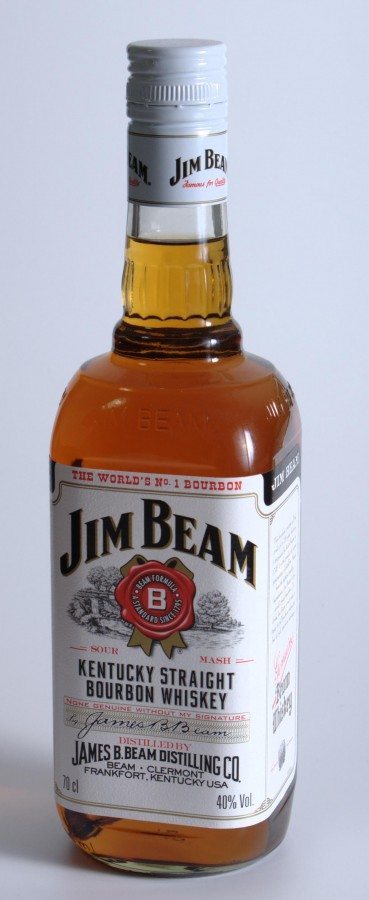 In its defense, Beam claimed that TTB federal approval of its label provided it with a safe harbor that insulated it from label-related consumer fraud claims. Beam also argued that reasonable consumers are not actually misled by the term "handcrafted" because it is merely puffery that is not relied upon by consumers when they make their decision to purchase.
The side label, in recent years, says HANDCRAFTED – FAMILY RECIPE as above. For what it's worth, note that Beam seems to have started using this language around 2011. It does not appear, for example, on this 2007 approval.
In a short and to-the-point opinion (less than 8 pages), Judge Larry Alan Burns of the Federal District Court for the Southern District of California sided with Beam, holding that the term "handcrafted" is "'generalized, vague, and unspecified' and therefore inactionable as 'mere puffery.'" Because "handcrafted" is merely puffery, Beam's use of the term on its Bourbon label does not violate California's false advertising or unfair competition laws, and does not amount to an intentional misrepresentation.
Interestingly, the court held separately that the safe harbor doctrine did not insulate Beam from the consumer fraud labeling claim here. Judge Burns stated that "the TTB [COLAs] don't reveal whether the TTB specifically investigated and approved the veracity of Beam's use of the claim at issue." In this case and some others, the courts ponder what TTB did and did not do, but don't seem to look into it.
Dismissing all of the Plaintiff's claims with prejudice, Judge Burns ended his opinion boldly, stating that "No amendment [to the Plaintiff's complaint] would cure [the Plaintiff]'s allegation that Beam's use of the term "handcrafted" is misleading."
Federal district courts adjudicating these types of label disputes have split over whether TTB label approval provides alcohol producers with a safe harbor from litigation, and whether terms such as "handcrafted" and "handmade" are non-actionable puffery.
Judge Burns' conclusions that the safe harbor doctrine does not apply and that the term "handcrafted" is non-actionable puffery are consistent with the conclusions made by Judge Houston in his recent decision regarding Maker's Mark's use of the term "handmade" on its label. Nowrouzi v. Maker's Mark Distillery, Inc., 2015 WL 4523551 (S.D. Cal. July 27, 2015).
Putting last week's decision into perspective, we now have three judicial decisions concluding that TTB label approval does not insulate producers from the potentially misleading claims on their labels (Welk, Nowrouzi, and Hofmann v. Fifth Generation, Inc.), and three decisions concluding that terms like "handcrafted" and "handmade" are mere puffery and therefore non-actionable (Welk, Nowrouzi, and Salters v. Beam Suntory Inc.). Only one of these decisions—Hofmann—has gone entirely against the brand (Tito) to the point where the court found that the safe harbor doctrine did not apply, and, that the specific term at issue is not puffery.
The takeaway from the whiskey cases, decided so far, seems to be that, independent of TTB's review system, courts seem generally willing to find that "handcrafted" claims amount to non-actionable puffery.