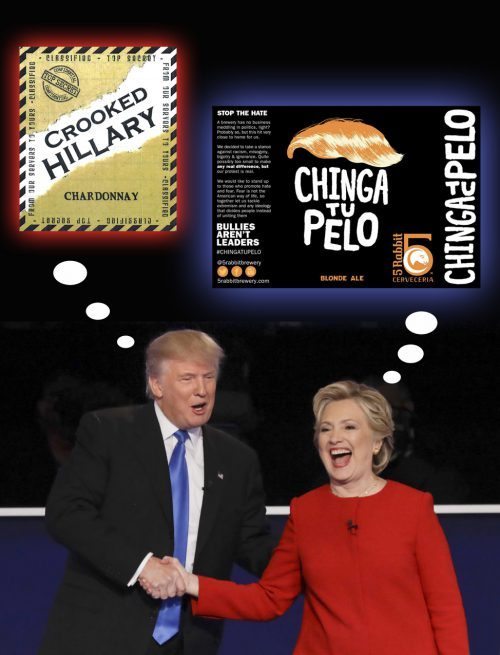 With only two days to go until the second Presidential Debate, Trump and Clinton are clearly on everyone's mind. Including the beer and wine companies shown above.
The Trump-inspired Blonde Ale label is from 5 Rabbit Cerveceria of Bedford Park, Illinois. It leaves no doubt they are not Trump fans. It says: "STOP THE HATE," "CHINGA TU PELO" (look it up), "We decided to take a stand against racism," "BULLIES AREN'T LEADERS." Frank would love to have a can of this in time for the big event.
The Clinton-inspired Chardonnay label is from Scotto Family Cellars of Lodi, California. They have a couple types, and six approvals. We did not find any Trump-related labels at this company. Perhaps it would infringe on this.
Both seem to be real products and TTB apparently approves of both messages.