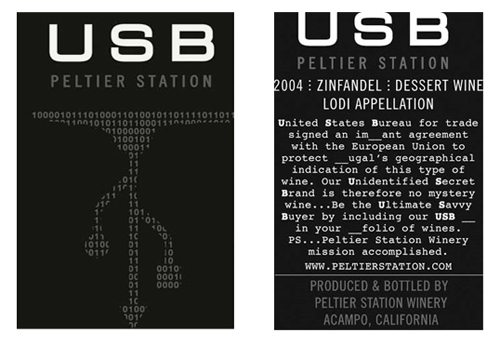 If you are lucky enough to have a wine approved before 2006, you can call it Port. But if it's made outside Portugal and you don't have an approval before 2006, you are out of luck and will have to find another name.
Schatz Farms went so far as to show a "USB port" and call it "USB" when foreclosed from simply calling their Lodi dessert wine "Port." The label says the US:
signed an im____ant agreement with the European Union to protect ____ugal's geographical indication of this type of wine. Our Unidentified Secret Brand is therefore no mystery wine. . . .
Kobalt refrained from calling their Napa Valley dessert wine "Port" and instead described it as "wine made in the same 'old world tradition' as that of the country to the west of Spain." Another example is here:  Not Starboard.
By contrast, for an example of a California wine "grandfathered" and therefore able to brandish the term Port, there is Portacinco Port. TTB approved it with this qualification:
Approved under the "Grandfather" Provision of the Agreement between the U.S. and the EC on Trade in Wine, by enacting the Tax Relief and Health Care Act of 2006, signed on 12/20/2006.