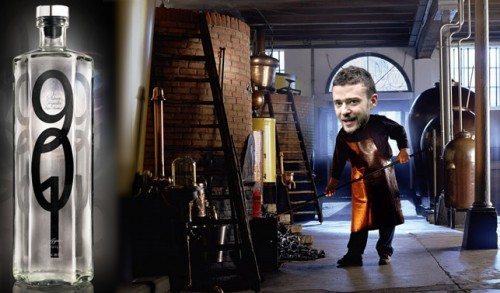 The parade of celebrity beverage purveyors continues. This time it's Justin Timberlake, with a Tequila called 901. TTB approved it in early 2009. The Examiner explains:
This past winter Justin Timberlake was "spied" wandering the Mexican state of Jalisco scoping out tequilas. We soon learned he was launching a label called 901 (as in both the area code of JT's home state and the evening hour when the Par-taaayyy gets rolling…well, in other parts of the country anyway).
DIAB is the importer, based in St. Louis, Missouri. TTB records show exactly zero other approvals for DIAB, run by Kevin Ruder.
Ruder spent 12 years with Anheuser Busch, overseeing that company's initial forays into spirits as well as the company's "entertainment sponsorships and celebrity relationships," according to the press profile. A couple of years ago, Ruder founded Diab … and spent two years developing 901 with Timberlake.  They visited 10 distilleries in the Mexican state of Jalisco before striking a deal with Tequilera Newton.
A similarly famous singer was a few years earlier. In about 2007 Madonna launched a Michigan wine with her father.