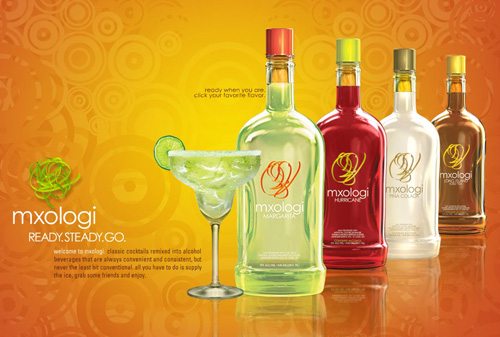 These beer products look a lot like spirits, don't you think?
They have a spirits-related brand name, common cocktail names, spirits-shaped bottles and an alcohol content that is high for beer. The website goes so far as to describe the first one as a "traditional margarita." The other versions are Hurricane, Pina Colada and Long Island Iced Tea. In a bout of writing that would not make Don Draper proud, the Pina Colada back label would have you believe this product, going for a few bucks per bottle, is the next best thing to having your own island. If so, I wouldn't want to draw whatever is third best.
Perhaps mxologi is an Anheuser-Busch response to the very successful line of malt beverages under the Smirnoff name. After all, the Smirnoff products certainly suggest spirits, and also happen to be made with sucralose.