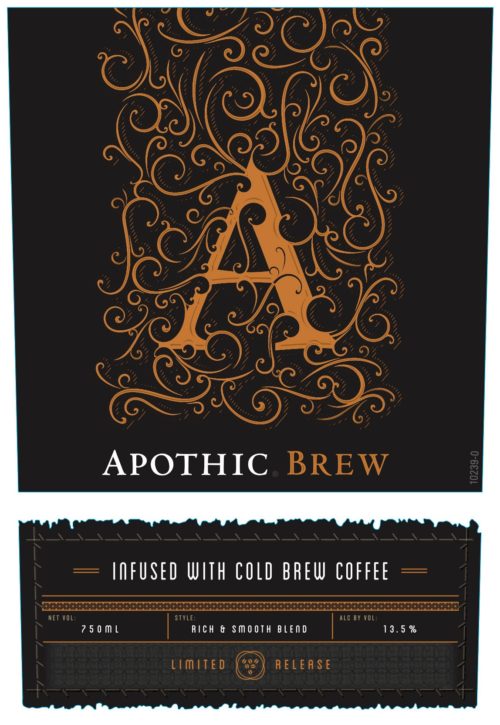 I most definitely did not see this one coming. I can imagine a lot of oddball combinations, but I would not have expected anyone to combine red wine and coffee.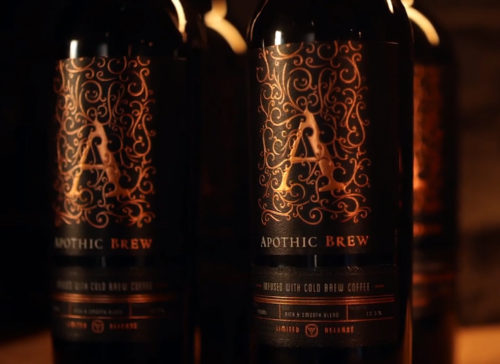 The news of this product just came in a few minutes ago via Wine & Spirits Daily. Though the combination does not sound like the best, to me, I wouldn't mind trying it, especially since the graphic design is so nice. The wine aspects are very much downplayed, on the main display panel. The UPC-side label makes it clear that the product is RED WINE INFUSED WITH COLD BREW COFFEE. E. & J. Gallo's approval for this wine is here.
Gallo's press release says the product is rolling out April 1st, and it's no joke; Apothic's winemaker said:
Last year during the long hours of harvest, I joined the cold brew craze myself. … Quickly, I realized that many of the characteristics in cold brew coffee and red wine naturally complement each other. This led us to experiment with a few blends, eventually leading to the seamless creation of Apothic Brew, which brings together red fruit notes and subtle mocha essences of cold brew.