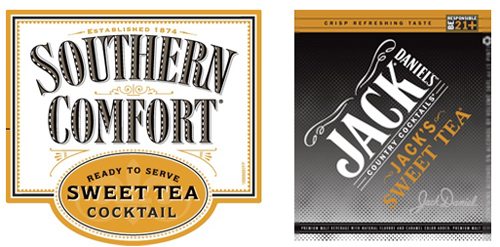 Tea with a bit of ethyl kick seems to be one of the most popular trends of the past year. TTB has approved many brands, and these are two of the biggest.
Southern Comfort Sweet Tea Cocktail is classified as a liqueur, at 15% alc./vol. The back label proclaims it — "exciting."
Jack Daniel's Sweet Tea is classified as a malt beverage with natural flavors. It has 2/3 less alcohol. Google Maps says the products are made 5 miles apart, in Louisville, Kentucky.