Johnny Love Beverage Company LLC ("JL") and Jim Beam Brands Co. ("Beam") are fighting over the right to use "sexy lips" imagery on flavored vodkas. JL's logo (the subject of U.S. trademark registration no. 4,044,182; shown below left) dates back to 2005, and is described by Johnny Love's creator and namesake Johnny Metheny as "definitely sexy." Metheny apparently felt the same way about Beam's new logo, adopted in 2011, (shown below right), and sued Beam in federal district court for trademark infringement, false designation of origin, and unfair competition.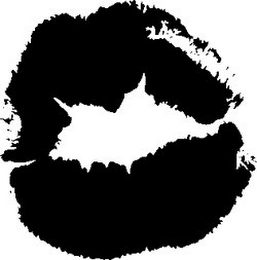 After filing suit, JL promptly moved for preliminary injunctive relief, essentially requesting that the court order Beam to stop selling products with Beam's new logo during the pendency of the trial. Beam cross moved for summary judgment. The district court denied JL's motion, and, in a surprise move, sustained Beam's motion, dismissing the case and holding, "For reasons articulated in the Order denying the Preliminary Injunction, the Court determines that no issues of material fact remain which could provide Plaintiff a basis for success on any of its claims."

JL appealed the district court's decision to the 9th Circuit Court of Appeals and, on July 14, 2016, the 9th circuit court issued its ruling, reversing the district court. The circuit court held that the district court improperly applied the preliminary injunction standard to Beam's motion for summary judgment. The circuit court pointed out that "both [logos] have puckered, human lips as the focal point of their design; the lips have a similar angle and shape; and the lips are color-coordinated with the flavor of the vodka." Accordingly, the circuit court found that a reasonable fact-finder could determine that Beam's logo was confusingly similar to JL's logo and that summary judgment was, therefore, inappropriate.
Most observers know that a lot of the good words are taken, when it comes to that delicious intersection of beverages, brands and trademarks. This case is a useful reminder that a lot of the good images (some but not all sexy lips!) are taken, as well. It is also a prime example of a little guy scoring big points on a behemoth. Judge Wallace mentioned:  "Jim Beam instructed its legal counsel to perform a clearance search for lips designs. The legal department found 40 references to lips for alcohol-related products."
Note: With JL having now ultimately survived Beam's motion for summary judgment, experience tells us that it would not be surprising to see the case quietly settle in the near future, with Beam moving to a design less similar to JL's (not less sexy, just different sexy).