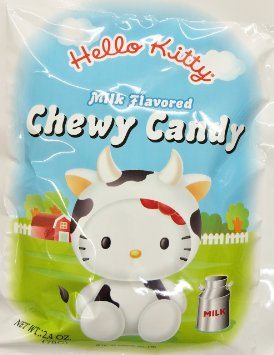 Here is a good and recent Warning Letter from FDA. I say good because it certainly appears to be well written, and to explain the law in a way that is sometimes hard to glean from the boring old regulations. Also, it seems to be a good thing, that we have a government whose first response is to send a firm letter, instead of, for example, some jackbooted thugs. FDA seems to put out a handful of such Warning Letters per month, on food and food labeling.
I am looking at this today because I often wonder why TTB does not get into the Warning Letter business. I think it could be a good way to explain some of the arcane rules so the people who want to comply, have a better chance to do so. Of course, like in so many other areas where TIWWCHNT, another lawyer explained how such letters can badly backfire. He explained that such letters, especially when they are good and clear, tend to serve as a template, for rapacious plaintiff class action lawyers to feast upon.
Here are some useful lessons, from this snapshot/letter, roughly in order of appearance in the letter:
FDA really does conduct food inspections in far away places such as Japan.
It is weird to see a US agency going after a foreign producer, because I am so accustomed to other agencies, such as TTB, doing so almost elusively through their licensed importer.
There is such a thing as Hello Kitty Milk Flavored Chewy Candy.
FDA likes to bandy about the term "misbranded," and mentions it 6 times in this 3 page letter. I am getting the impression it is not a good thing.
Good old wheat is a "major food allergen."
The food is misbranded because "it contains information in a second language, Japanese; therefore, all required information must be in both languages (i.e., the English language as well as the foreign language). For example, the Nutrition Facts panel and ingredient statement must be declared in both the foreign language and English." I have explained this scores of times over the years, to skeptical clients. I have wondered myself, because I see so many labels that don't seem to bother with this.
Even on an ingredient as common as sweetened condensed milk, you need to list all the sub-ingredients. That is, "products are misbranded [when they] are fabricated from two or more ingredients and the common or usual name of each ingredient is not declared on the label, as required. …"
At 4., the letter says you can't make up your own serving sizes.
Surprise, surprise, the little kitties don't meet any known standard to substantiate the "healthy" claim.
Now, for the denouement, what the heck is FDA going to do about it, other than use up some paper? FDA says:
"We may take further action" if the kitty people blow off the warning, and, for example, tell Customs not to let the candy into the country.
The company has 15 days to respond.
But compared to 1 and 2, the big hammer, at least potentially, is pushing the company, or its US Agent, to pay for the cost of FDA's inspection. The letter wraps up by saying:
[The law] authorizes FDA to assess and collect fees to cover FDA's costs for certain activities, including reinspection-related costs.  A reinspection is one or more inspections conducted subsequent to an inspection that identified noncompliance materially related to a food safety requirement of the Act, specifically to determine whether compliance has been achieved.  Reinspection-related costs means all expenses, including administrative expenses, incurred in connection with FDA's arranging, conducting, and evaluating the results of the reinspection and assessing and collecting the reinspection fees. …  For a foreign facility, FDA will assess and collect fees for reinspection-related costs from the U.S. Agent for the foreign facility.  The inspection noted in this letter identified noncompliance materially related to a food safety requirement of the Act.  Accordingly, FDA may assess fees to cover any reinspection-related costs.  Please consider providing a copy of this letter to your U.S. Agent.
In a future post, I would like to see how often, and under what circumstances, FDA drops this hammer. From what I can see in the letter, and in my opinion, the tone seems about right. Not too harsh, not too lax. It would be a foolish kitty purveyor that would ignore such a warning.