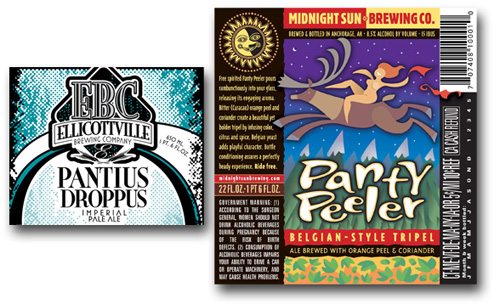 We would never want to suggest that alcohol can solve all the world's problems.
But, for those having trouble keeping their pants on, we would strongly recommend just a small dose of the Pantius Droppus. It's made by The Ellicottville Brewing Company of Ellicottville, New York.
And for those having trouble with another person's pants staying on, we would have to recommend the Panty Peeler (above).
It's not a small problem.