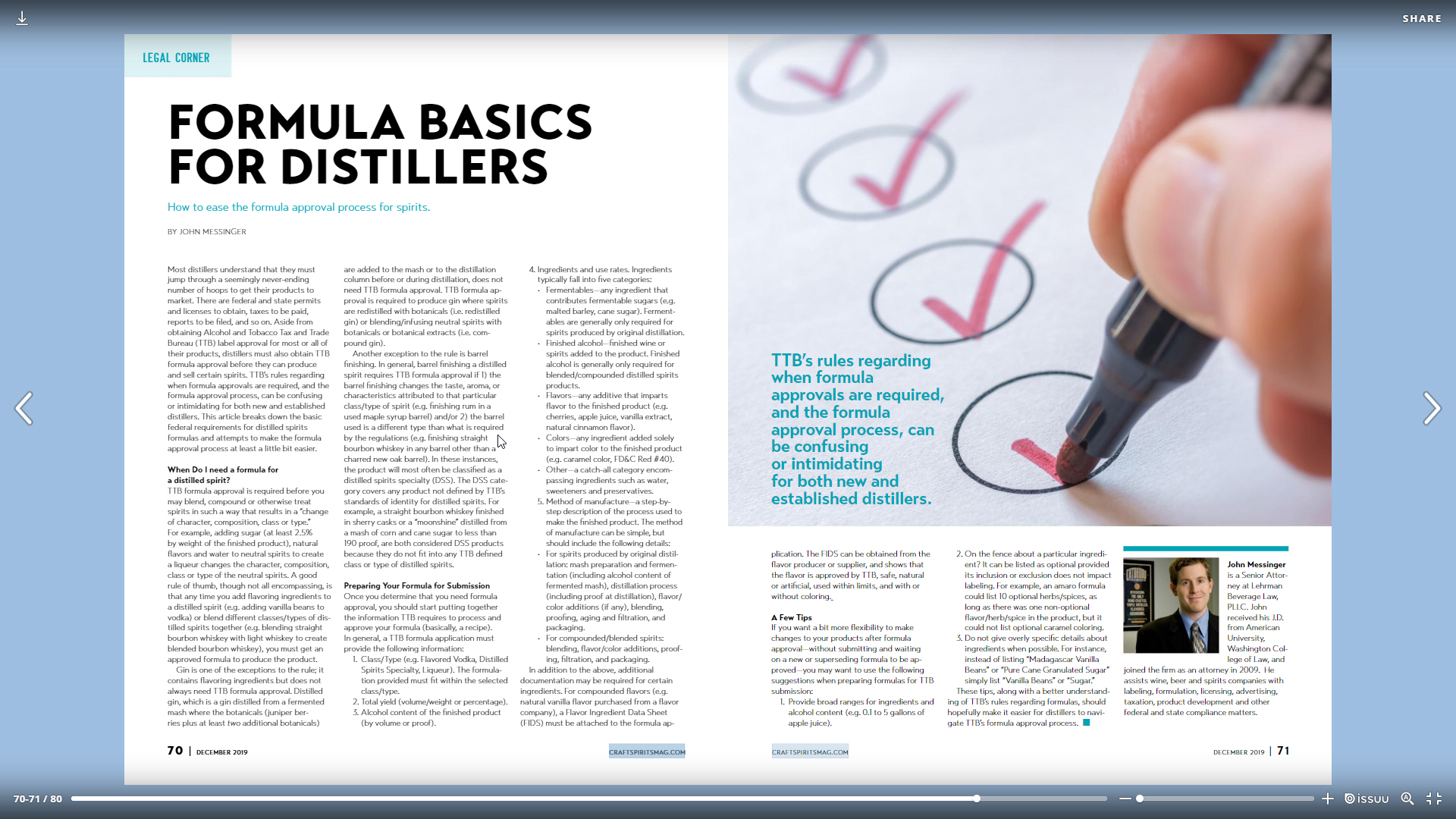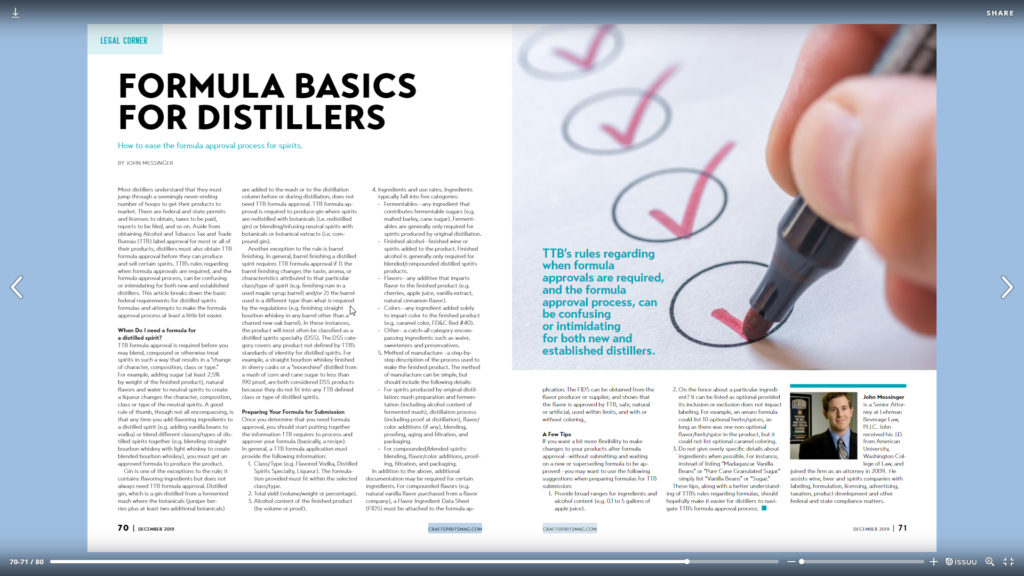 You probably don't want to miss John Messinger's article in the December 2019 issue of Craft Spirits magazine. It's at page 70 and provides an overview on TTB formula issues relating to distilled spirits.
An excerpt is below and you can find the whole article at the link above.
Most distillers understand that they must jump through a seemingly never-ending number of hoops to get their products to market. There are federal and state permits and licenses to obtain, taxes to be paid, reports to be filed, and so on. Aside from obtaining Alcohol and Tobacco Tax and Trade Bureau (TTB) label approval for most or all of their products, distillers must also obtain TTB formula approval before they can produce and sell certain spirits. TTB's rules regarding when formula approvals are required, and the formula approval process, can be confusing or intimidating for both new and established distillers. This article breaks down the basic federal requirements for distilled spirits formulas and attempts to make the formula approval process at least a little bit easier.

When Do I need a formula for a distilled spirit?

TTB formula approval is required before you may blend, compound or otherwise treat spirits in such a way that results in a "change of character, composition, class or type."
Go here to keep on reading.