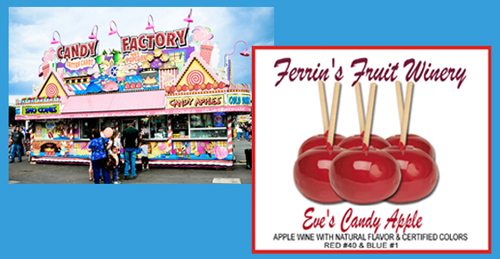 In the last post we showed a couple of bubble gum flavored spirits products. Today we have a handful of other candy-related alcohol beverage products, showing that there is no shortage of candy-themed adult beverages.
Bols has Candy Cane Liqueur.
Ferrin's has Candy Apple wine.
BPNC has a cotton candy cocktail.
Baileys has a caramel liqueur.
And Crater Lake has "Candy in a Bottle" wine.
If the adults, ID, Warning and taste don't stop the juveniles, maybe the over $10 price will.