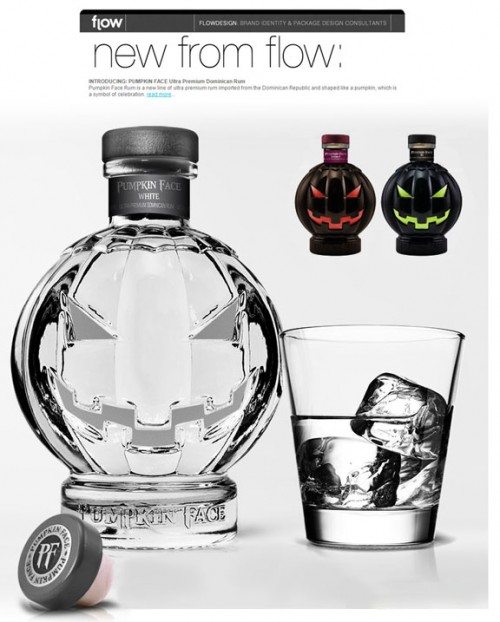 Here is Pumpkin Face Dominican Rum. Does it remind me that summer is ending and Halloween is around the corner? No. It reminds me of many other things.
It reminds me that Dan Matauch at Flowdesign has a lot of skill. I especially like the main font.
It reminds me that Mark Itskovitz was serious when he said he was thinking about getting into the spirits business.
It reminds me of the new distiller and former bartender, I met at the ADI conference — at the bar — who said bartenders hate shapes like this because they take a lot of space. But they never go in the trash can.
It reminds me of the Apple-Samsung litigation. If Apple designed this, one might expect Apple to claim a patent on certain orb-shaped decanters.
Finally, it reminds me to thank Ann and Gerard for stopping by yesterday and saying nice things about this blog. Gerard is one of the most famous chefs in the U.S., and Ann makes a pretty good veal dish herself.