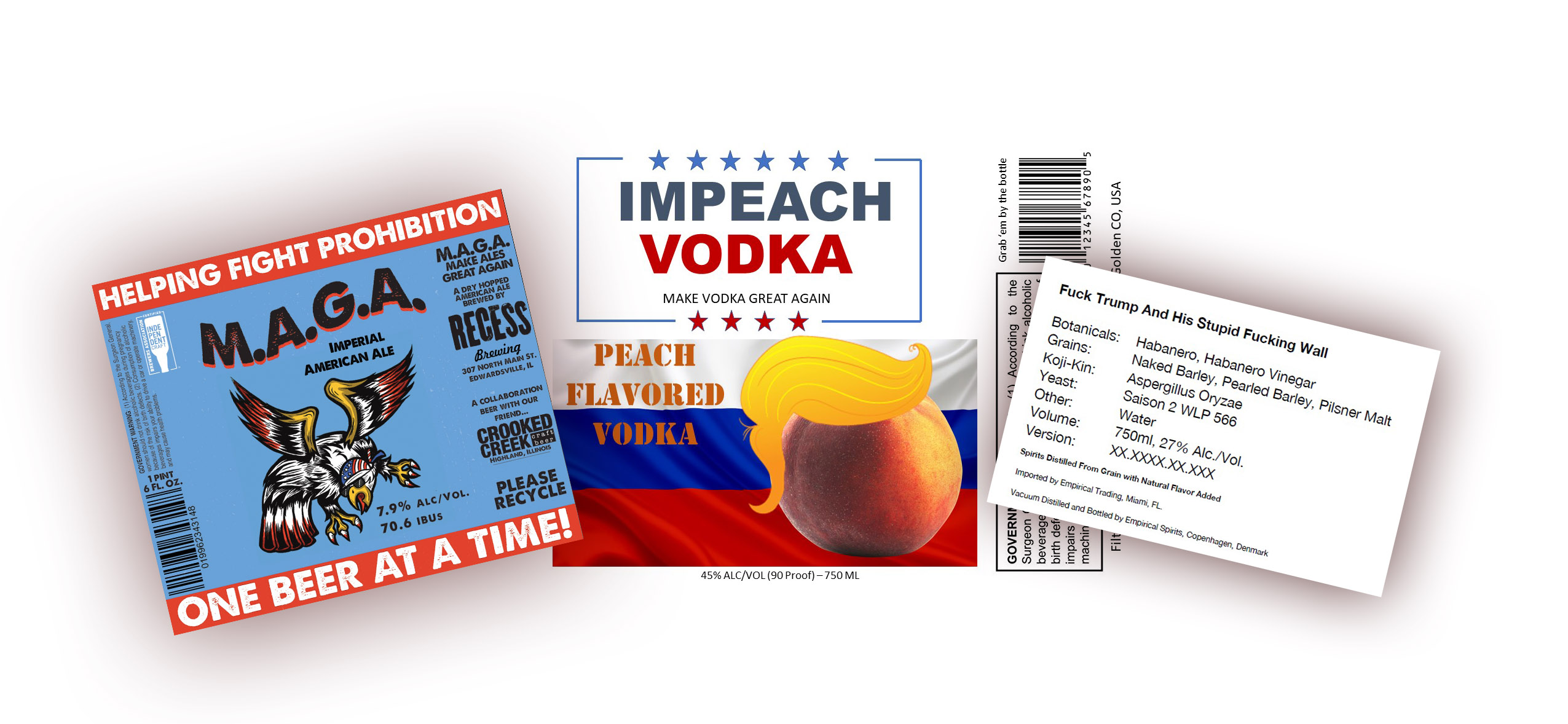 Politics is everywhere lately, and TTB labels are no exception. When I was out in Kentucky last week, somebody showed me the Impeach label. This prompted me to look around for other noteworthy Trump-related labels — pro and con. I was surprised to find not very many MAGA-related labels. I was also surprised to find the rather acerbic label at the right above.
I have a feeling the drafters of the FAA Act never imagined that, several generations later, federal employees would be rendering a thumbs up or down, on labels that ring out with such partisan fervor.
Toward the bottom of this post is about the strongest Pro-Trump label we've seen recently.  And there are lots of Deplorables labels. For more labels of this type, see this post about Trumpy Libations.