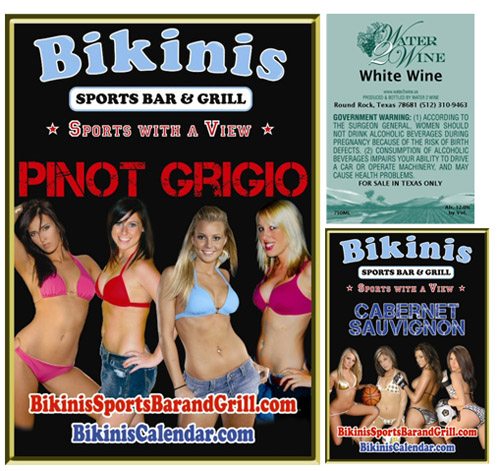 Water 2 Wine caught our eye. Because there are an enormous number of label approvals. Water 2 Wine has more than 1,500 label approvals since 2004. Why so many? It turns out that Water 2 Wine runs franchised mini-wineries in nine cities around Texas, with one in California and one more in Colorado. The website explains:
Water 2 Wine is the Ultimate Wine Experience! Juice (or "must"), is made available from more than 100 vineyards in 12 countries, and is made into wine in our custom winery! The wine is sold by the glass, by the bottle and by the batch (approx. 28-30 bottles). Wine sold by the batch is made by customers, who return about 45 days later to bottle, cork, and custom label their wine with a label we help them create! All wines contain only minimal amounts of sulfites and no histamines and are available for tasting before purchasing.
It further explains the business and legal side:
The Franchise Fee for your first Water 2 Wine will be $35,000. This fee is part of the total initial investment and includes up to 3 weeks training at the franchise training center in Austin, TX. … There is a mandatory $5,000 Licensing Assistance Fee. The path to Federal and State licensing can be rigorous and present an obstacle to opening. We will work with you to accomplish this task. … Royalties are 4% of gross sales … Total initial investments … start at approximately $143,000.
The Pinot Grigio and Cabernet are produced in Round Rock, Texas and have no appellation or vintage-date stated.