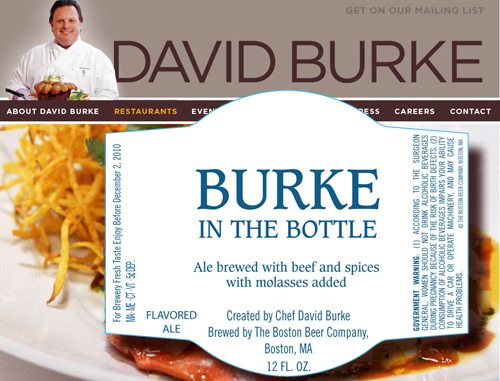 Boston Beer has finally answered the big question eluding so many since the 1980s — "where's the beef?" It's right here, in the beer bottle. Burke in the Bottle is "Ale Brewed with Beef and Spices with Molasses Added."
Throw in a side of broccoli and we are all set for the evening. If this guy and Sam Adams think it's worth drinking, who are we to cast aspersions?
For Meaty Booze aficionados, here is Meaty Booze 1 (worms), 2 (scorpion), 3 (chicken), and 4 (bugs).