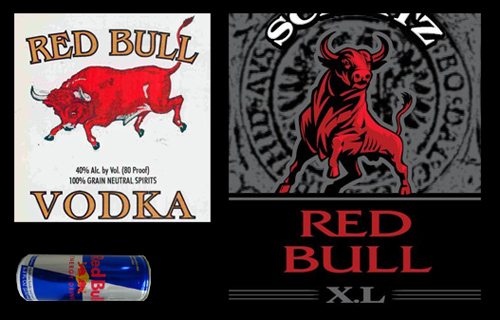 It's a wonder that Red Bull (of Austria) has not yet come out with with an alcohol beverage. It would be likely to be a smash, in that the product is so very popular as a mixer.
Perhaps things are going so well with the energy drink that there is no need to mess with it. But more likely, these two products beat the Austrians to the punch. Miller Brewing Company has approvals for Red Bull Malt Liquor going back at least as far as the early 1980s. Likewise, Majestic Distilling has approvals for Red Bull Vodka going back to 1990 or so.
This Dog Style Vodka is one of the few TTB products to make explicit reference to the famous energy drink.