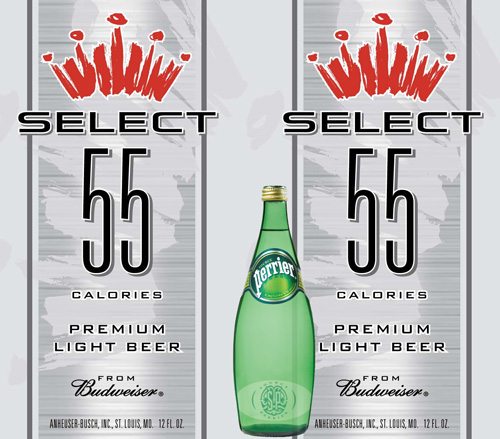 First there was Miller Lite, at about 96 calories per 12 ounces (back around 1975).
In later years the non-alcoholic malt beverages (or "near beers") became more common, with leading brands such as Clausthaler and Kaliber at about 80 calories (as per Skilnik).
Now, in the past year, it appears we have a race to the bottom. That is, Miller Genuine Draft 64 came out about a year ago. It is, not surprisingly, 64 calories per 12 ounces (and 2.8% alc./vol.).
Lower and more recent still is Bud Select 55. It is only 55 calories and 2.4% alc./vol.
This is one important trend over the past 34 years. In a future post we will look at a countervailing trend toward very high calorie/alcohol malt beverages.
All of this leads us to wonder, where will this go in the next 34 years? When the Jonas Brothers hit middle age, will they be drinking Bud Exträ Epic Mega Select 11 (down near the lower limits for the legal definition of beer)? Hops flavored Perrier?