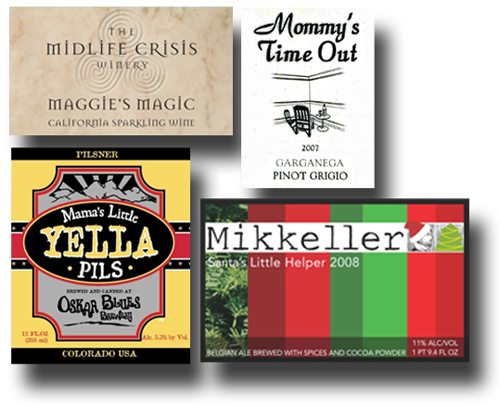 Mommy is having a Midlife Crisis. Mommy's Time Out is here to help, thank goodness.
More than forty years ago, the Rolling Stones astutely identified this trend in "Mother's Little Helper":
She goes running for the shelter
of a mother's little helper
And it helps her on her way, gets her through her busy day
"Things are different today"
I hear every mother say.
The song tells the tale of a "little yellow pill" that helps mom through her busy day. Along comes Oskar Blues Brewery with Mama's Little Yella Pils beer. It's not exactly what Keith Richards and Mick Jagger had in mind (Valium or Quaaludes, according to this).
Even Santa needs some help from time to time.