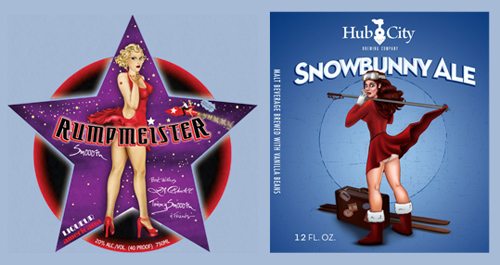 As to risqué alcohol beverage labels, there is no end in sight.
On the left is Rumpmeister Liqueur, made by Colorado Pure Distilling, in Lakewood, Colorado.
On the right is Snowbunny Ale, made by Hub City Brewing Company, in Stanley, Iowa.
If TTB will approve a shorter dress, we'll . . . be surprised.